Overview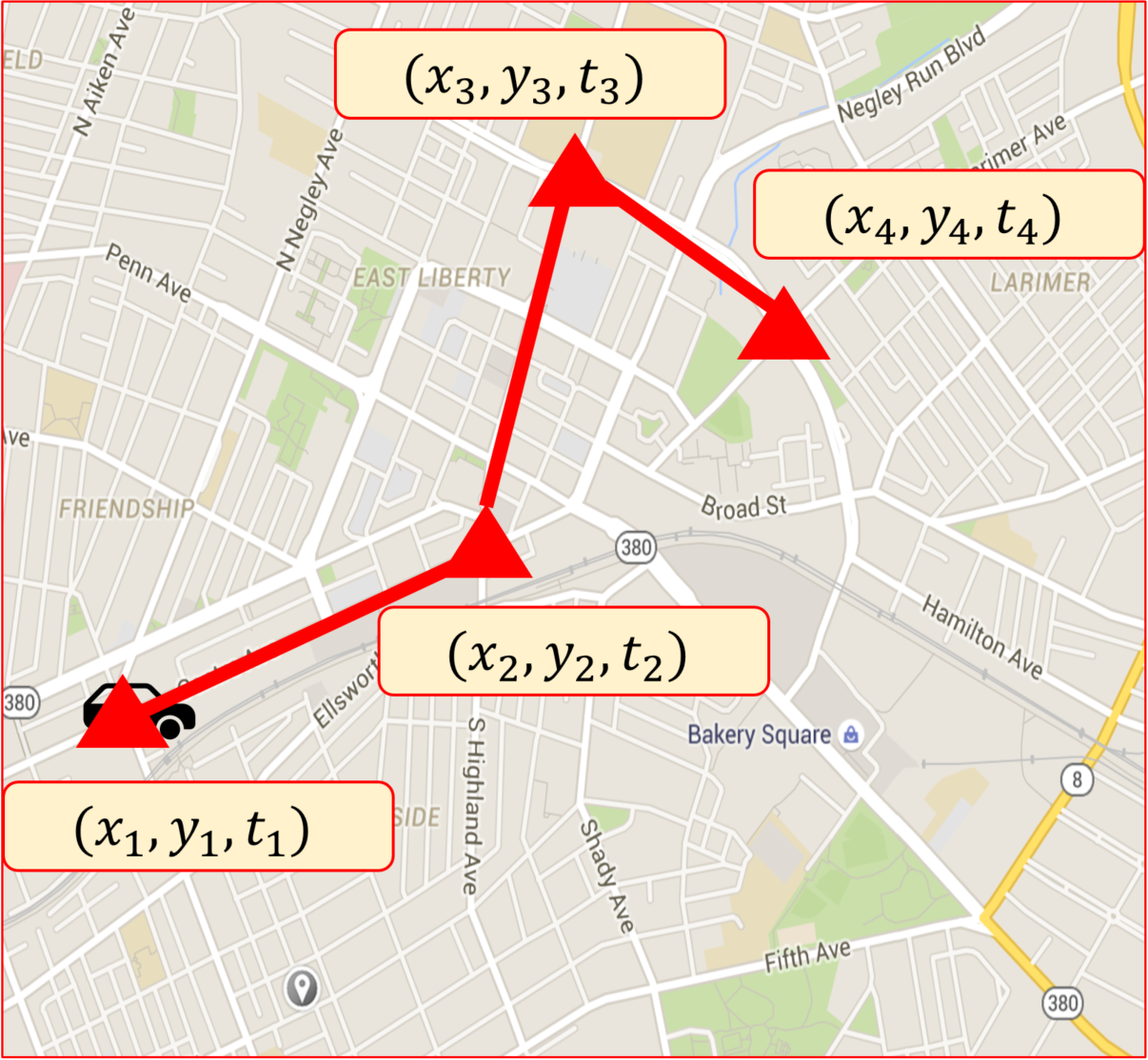 DiffTrajectory
is a differentially private trajectory analysis technique for points-of-interest recommendation to users that aims at maximizing the accuracy of the recommendation results while protecting the privacy of the exposed trajectories with differential privacy guarantees.
DiffTrajectory can perform both:
Points-of-interest recommendation by analyzing the underlying trajectory training data.
Protect the privacy of the trajectories with rigorous differential privacy guarantees.
Motivation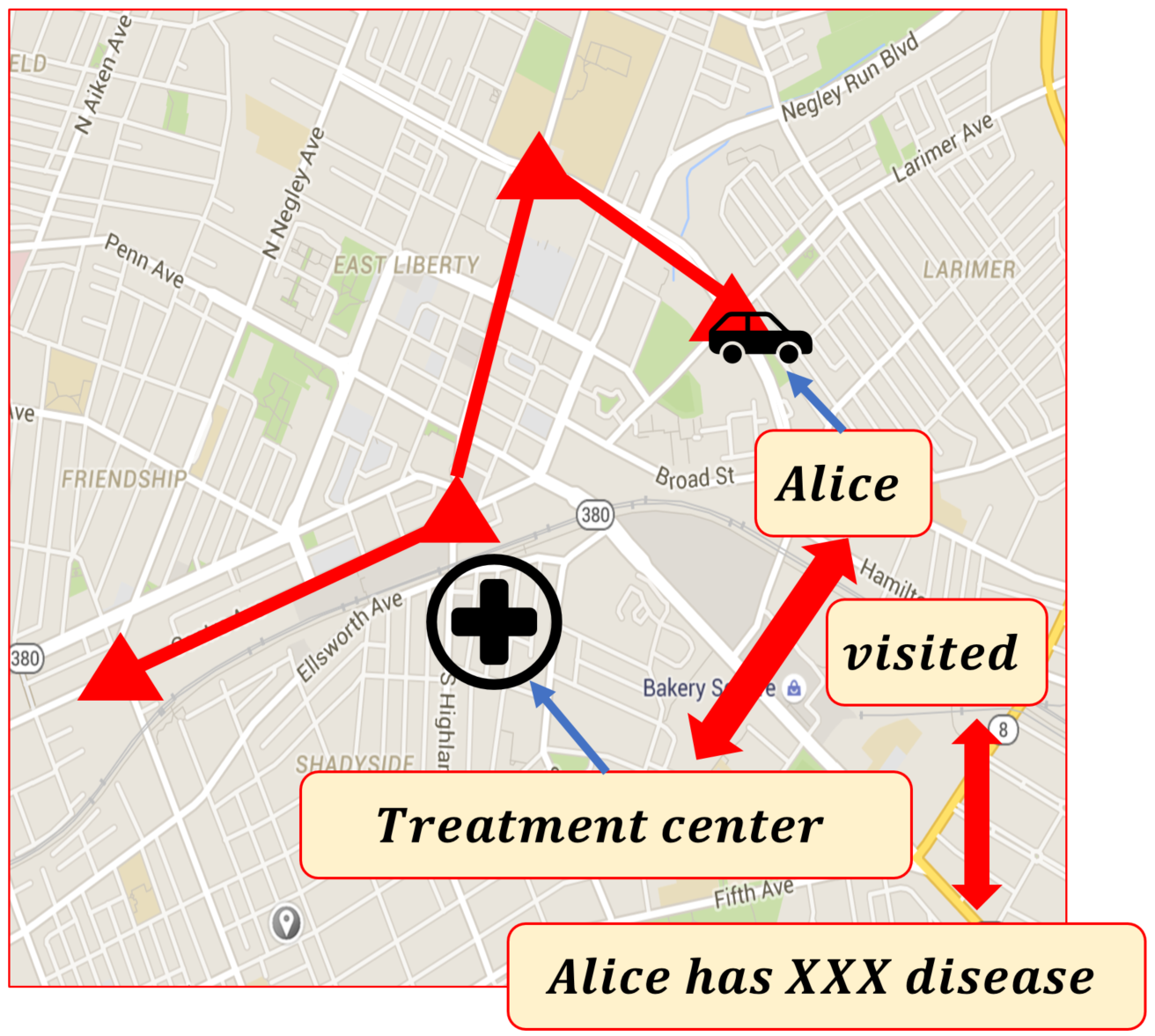 Trajectory-based travel recommendation:
Trajectories of individual mobile users can be analyzed to understand travel behavior and make personalized personal travel recommendations. The mobile users implicitly recommend their visited places to the new visitors.
Aggregate analysis of historical trajectory data belonging to different mobile users can provide more generalized travel recommendations.
Privacy threats:
Location information of the travel destination is often associated with a semantic meaning. The disclosure of the association between a mobile user and a location may reveal private information such as the user's health condition.
Algorithm
Phase I: User-location bipartite graph representation:
Raw trajectory dataset.
Stop points detection.
Stop points clustering.
Association construction.
Bipartite graph.

Phase II: Differentially private data mining:
Matrix construction.
Noise addition.
Noise suppression.
Hyperlink-Induced Topic Search (HITS).

Publications
Chao Li, Balaji Palanisamy and James Joshi, "Differentially Private Trajectory Analysis for Points-of-Interest Recommendation", Proc. of 6th IEEE International Congress on Big Data (BigData Congress 2017), Honolulu, USA. (Best Paper Award). [PDF]
Acknowledgement
This work was performed under a partial support by the National Science Foundation under the grant DGE-1438809.
Slides